Together we're building a community of professional degenerates.
Our goals are to have fun, make homies, and proliferate the Wizards brand.
We envision a collection of 2000 legendary, on-chain NFTs that unite the WizardsDAO community and allow people to be themselves without censorship.
WizardsDAO is a decentralized community of builders, artists, memers, and crypto enthusiasts. The Wizards create the future of the Wizards brand. Everything is up to them.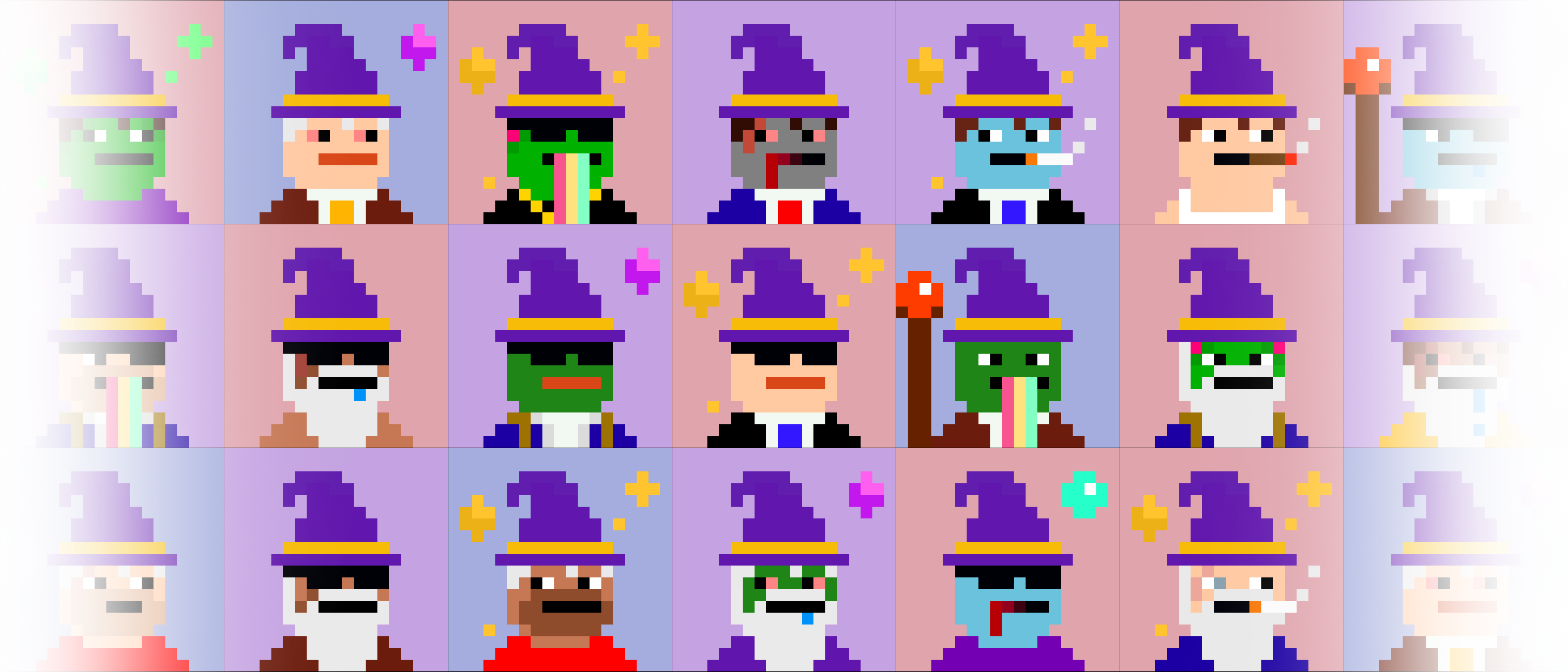 Want to learn about Wizards while getting lit? Join one of our Twitter Spaces for a smoke sesh.
Want to help push the WizardsDAO brand? Throw a Wizard hat on your PFP, we're CC0!
Want to talk to the current Wizards? Hop on Discord and say what's up!